The SAFENCE barrier is a proprietary cable system manufacturered by Gregory Highway.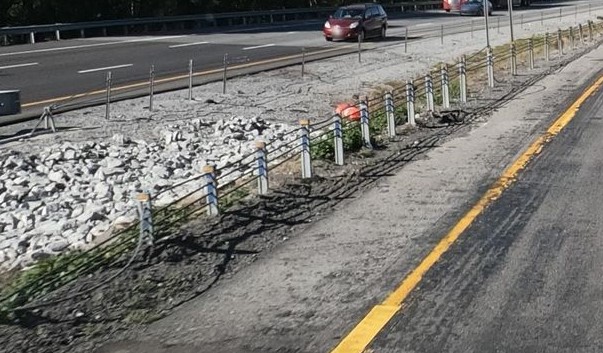 From the manufacturer's website:
SAFENCE® is a NCHRP 350 TL-3 and TL-4 approved tensioned wire rope cable barrier system from Gregory Industries. SAFENCE provides controlled impact protection when used on highways as a center roadway barrier, side barrier or slope barrier. All components are made in the United States.
Key features of the NU-Cable system are:
Three or four wires
All cables fed through posts
C-Posts
| Test | Status | Level | Version |
| --- | --- | --- | --- |
| NCHRP-350 | ✔️ | TL-3 | 3 and 4 Wire |
| NCHRP-350 | ✔️ | TL-4 | 3 and 4 Wire |
| MASH | ❌ | | |
TBC
TBC