The Brifen WRSF is a proprietary cable barrier system.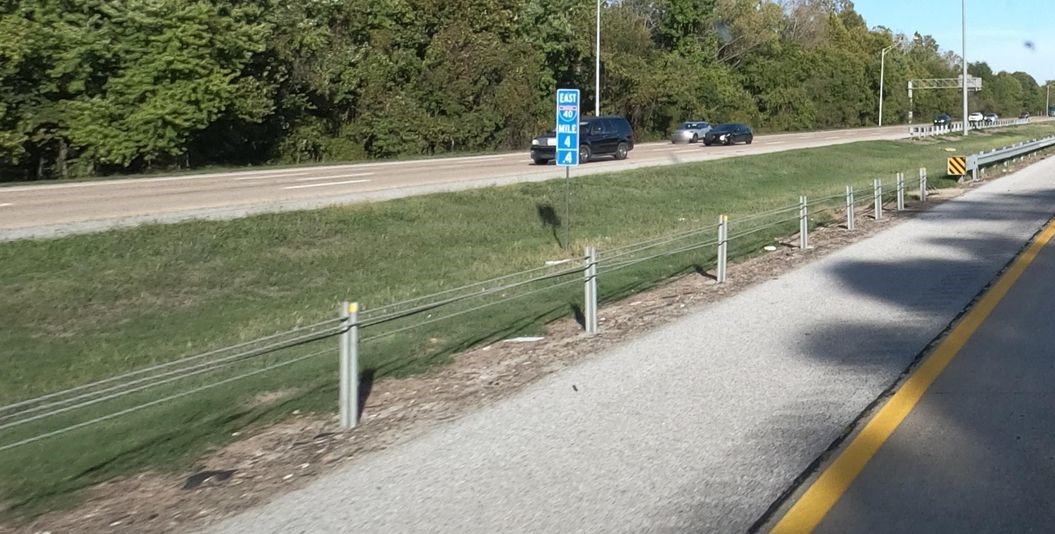 From the manufacturer's website:
Brifen Wire Rope Safety Fence (WRSF) ia a high-tension median or roadside cable (wire rope) barrier system widely used around the world and in many U.S. states. Brifen is available in several designs, all approved by the Federal Highway Administration (FHWA) as fully complying with NCHRP 350 TL-3 & TL-4 crash testing requirements. There are several types of end treatments also available, all of which meet FHWA compliance. These choices allow you to choose the system that best meets your specific needs. Brifen's unique patented interweaving of the wire ropes are used to contain & redirect errant vehicles by preventing the vehicles from crossing the barrier or deflecting back into the traffic flow. Brifen WRSF is designed to absorb the energy of an impact, minimizing injury to passengers and damage to vehicles.
Key features of the NU-Cable system are:
Three or four wires
Z shaped post with a slot in the top
Top cable fed through the post
Lower cables woven around posts
| Test | Status | Level | Version |
| --- | --- | --- | --- |
| NCHRP-350 | ✔️ | TL-3 | 3Rope |
| NCHRP-350 | ✔️ | TL-4 | 4Rope |
| MASH | ❌ | | |
TBC
TBC